This year's expo to feature exciting, innovative technology from John Deere
MINOT — Every year in this region of the state, farmers have a benchmark on their calendar for doing business planning for the new year. That benchmark is the KMOT Ag Expo in Minot. The annual ag show is traditionally the last week in January. 

The expo is in its 51st year in 2022 and will be at the North Dakota State Fair Center in Minot starting this week, January 26 – 28. There is no admission to attend, and it is open to the public from 9 a.m. to 5 p.m. Wednesday and Thursday and from 9 a.m. to 4 p.m. on Friday. 

The expo's website bills it as the largest indoor farm show in the Midwest and says this year it expects attendance of more than 350 exhibitors who specialize in everything agriculture-related such as machinery and equipment dealers, agronomy retail centers, grain marketing services, tool companies, and industry association representatives just to name a few.
Heather Drader, marketing manager at Gooseneck Implement, says she is super excited for this year's show. Gooseneck's turf at the show will feature three major attention getters for farmers this year: The X9 1000 combine, the HD45F hinged draper header, and the 412R sprayer with the "See & Spray Select" system.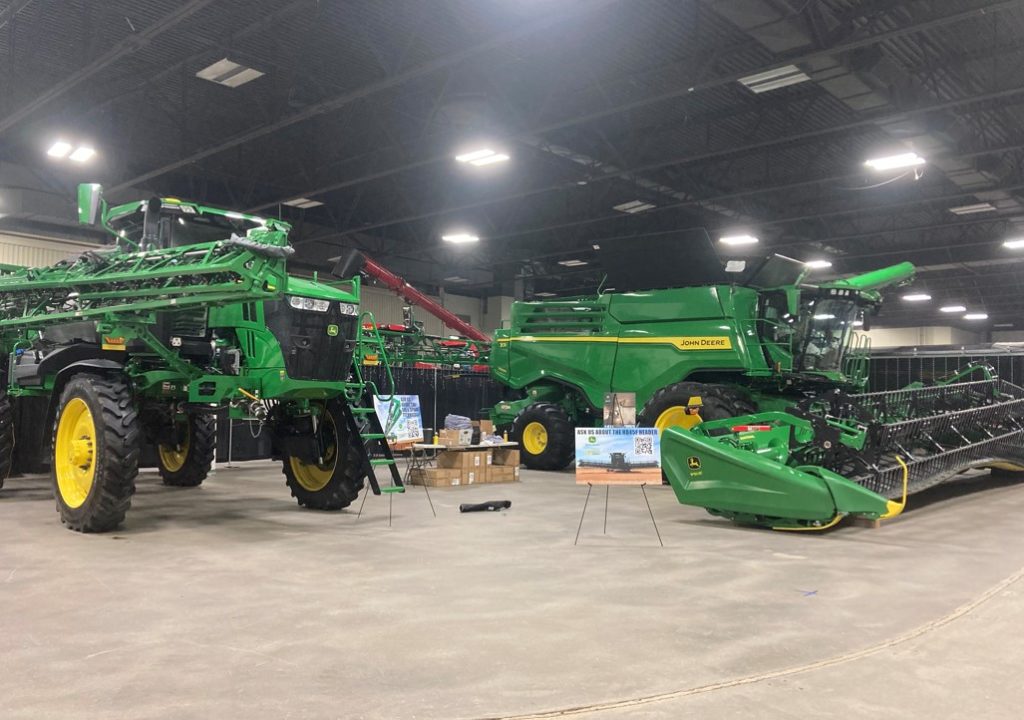 Drader says she is especially looking forward to showing farmers the 412R Sprayer with the "See & Spray Select" system. "This is the most innovative tech in agriculture since the auto-steer," she said. John Deere developed this technology to maximize opportunity in tight application windows and to make every spray droplet effective.


"This is the most innovative tech in agriculture since the auto-steer." Heather Drader, Gooseneck Implement



The system uses a combination of sensors, cameras, and processors to detect weeds before activating only the nozzles necessary to apply herbicide to that specific weed. The main idea being to use less chemical, maximize sprayer efficiency, and save the farmer money.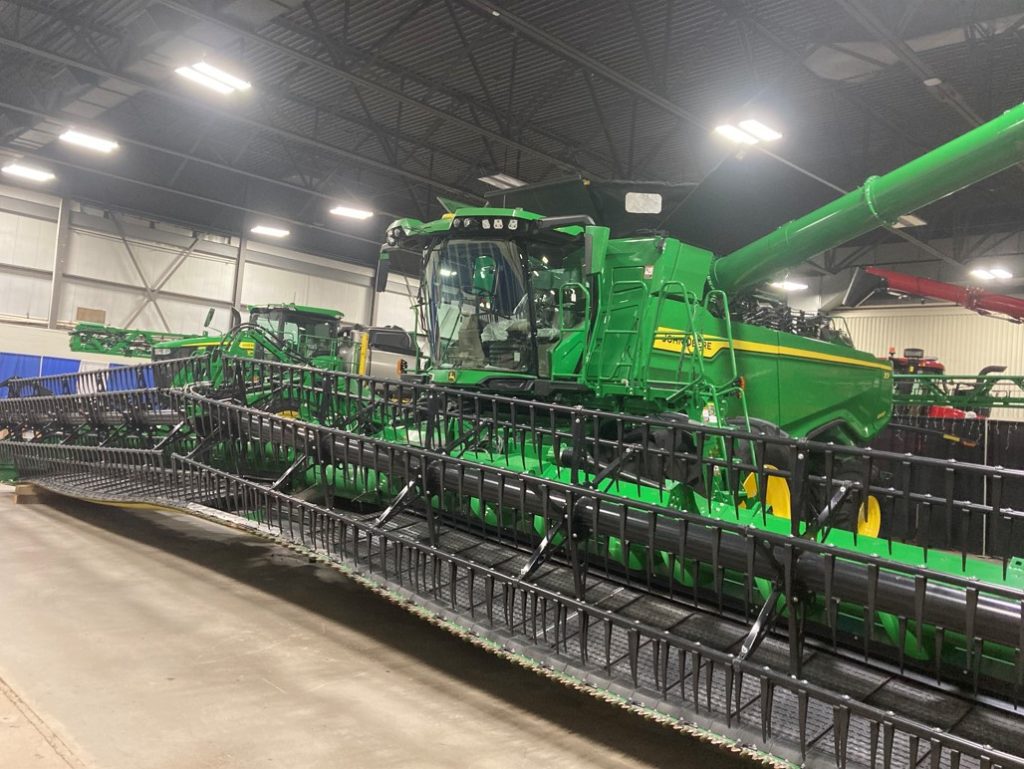 Regarding the X9, John Deere's first dual rotor combine, Drader says, "Our team that first demonstrated the X9 in North Dakota will be at the Ag Expo this week. They will be able to engage with farmers to find out if the X9 will be a good fit for their farm."
According to Drader, Gooseneck Implement will have representatives from all thirteen of their locations at the Ag Expo at any given time.